Bill Anderson (B.S. '88)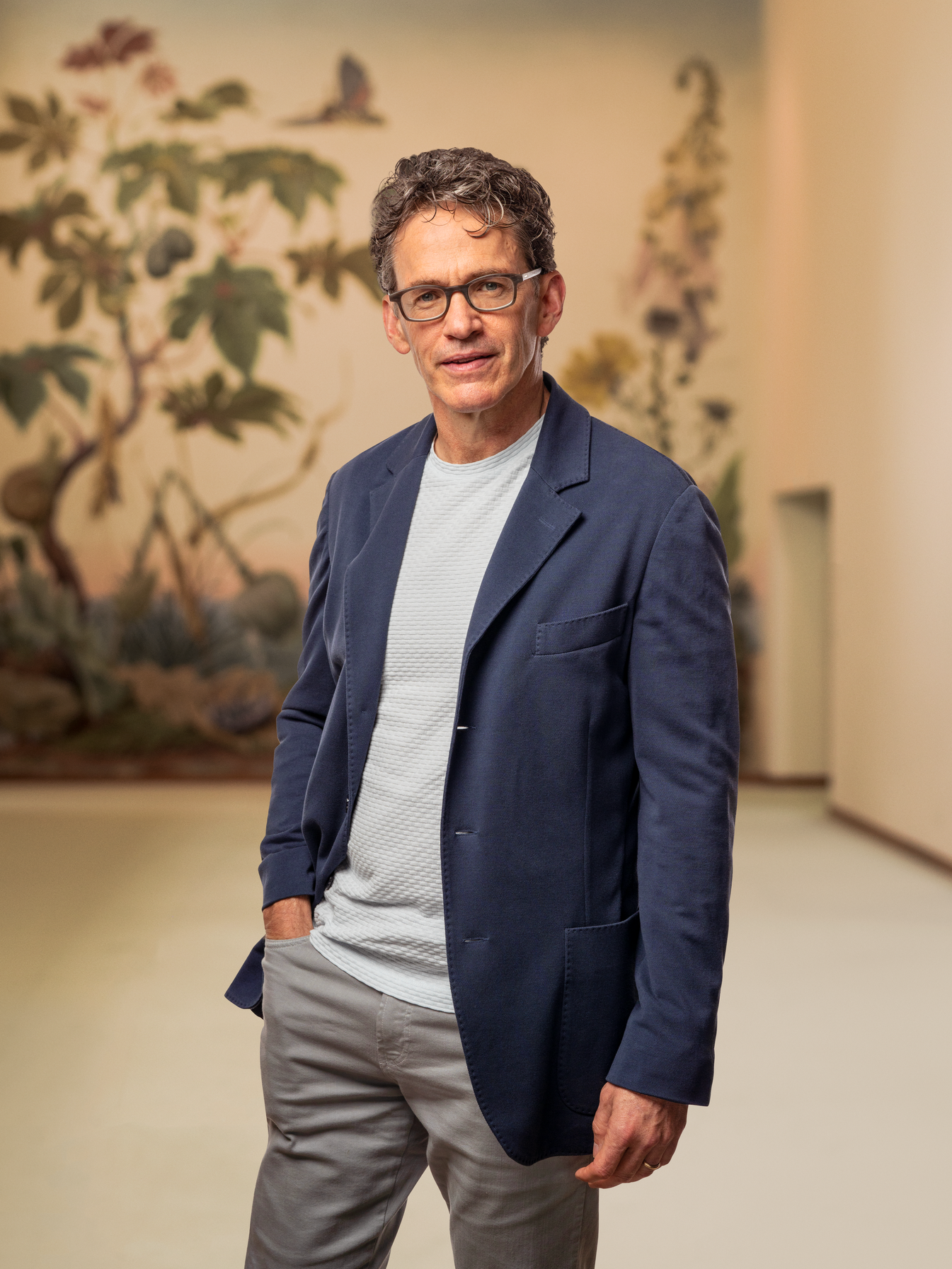 Bill Anderson is the CEO of Roche Pharmaceuticals. Roche is the world's largest biotech company, with truly differentiated medicines in oncology, immunology, infectious diseases, ophthalmology and diseases of the central nervous system.
Bill serves as a member of Roche's Executive Committee, overseeing the pharmaceutical division. Leading an organization of 55,000 people, he is passionate about helping people make meaningful progress every day on the things that matter to patients. With a world-leading investment in R&D, his vision is to bring more medical advances to patients at less cost to society.
His tenure at Roche has seen him serve as the CEO of Genentech, the Head of Global Product Strategy and in roles leading the US Oncology and Immunology business units. Bill has a bachelor's degree in chemical engineering from the University of Texas and earned master's degrees in management and chemical engineering from the Massachusetts Institute of Technology.
Jose Luis Bravo (B.S. '77)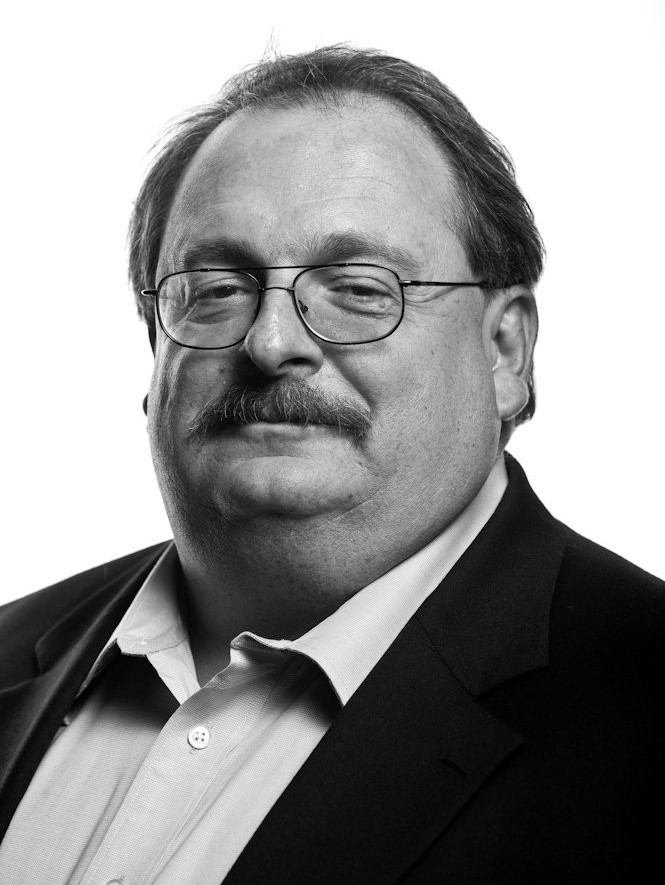 Jose Luis Bravo currently serves as CTO for Newchem21, a company developing technology to produce chemicals from gas. Between 2018 and 2021 he served as President, Fractionation Research Inc., where he led a research consortium of more than 90 companies from the oil, gas and chemicals industry focused on separations technology. He is also currently a visiting professor of Chemical Engineering Tianjin University, China.
From 1995-2016 Jose served Royal Dutch Shell Group in several capacities: Chief Scientist for Thermodynamics and Separations in 2006, and strategic consulting in technology and R&D for Shell Upstream, Downstream (Chemicals and Refining), Gas, Renewables and Hydrogen businesses. He also served as Business Development and Technology Commercialization Director Americas (Houston), Latin America Node Leader (Houston), and Research Manager Distillation Group (Netherlands).
Jose consulted with Jaeger Products, Spring, TX, where he provided technical consulting in distillation, process engineering and development globally. He was appointed VP Engineering in 1991. From 1983-1991, Jose served as Research Program Manager at University of Texas at Austin where he managed a consortium research program in Separations Technology, supervising research students and occasionally teaching in the Department of Chemical Engineering.
Jose has published more than 50 technical papers and ten patents in the Gas Processing, Distillation and Extraction areas and authored Fluid Mixture Separation Technologies for Cost Reduction and Process Improvement. He received honors from AIChE and has been a member of the UT Austin Petroleum Engineering and Chemical Engineering Advisory Councils.
KaRan Reed (B.S. '94)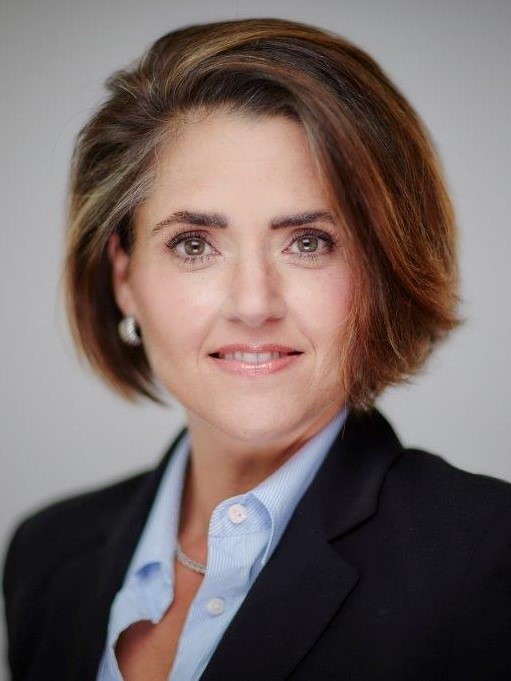 KaRan Reed is Senior Vice President, Legal, Innovation & Engineering, and Chief Intellectual Property Counsel for bp. She received her bachelor's degrees in chemical engineering and Plan II Honors Liberal Arts from The University of Texas at Austin in 1994 before completing a law degree, in 1997, at The University of Houston Law Center with a focus on intellectual property law.
Before joining bp, KaRan spent time in private practice working on all aspects of intellectual property law. She began as an IP lawyer with Chevron Phillips Chemical company in 2003, and moved to the Corporate Planning and Development Group as Commercial Manager tasked with identifying, analyzing and ultimately licensing technology for deployment at a greenfield nylon facility in Saudi Arabia. In 2008, she became Global Commercial Manager of the world's largest cyclohexane business with manufacturing facilities in Texas and Saudi Arabia, before rejoining the Legal Department as Global Compliance Counsel and Assistant Corporate Secretary in 2010. In these roles, she produced a new Code of Conduct, managed compliance investigations, counseled and trained on compliance issues, while also managing 60+ corporate entities, managing the development of Board materials and interfacing with members of CPChem's Board of Directors.
In 2012, KaRan moved back to intellectual property law as Managing Counsel at bp where she and her team worked with the Upstream Technology and Technology Commercialization Management teams to realize the group's IP strategy. In 2018, she was promoted to Assistant General Counsel, Digital, Applied Sciences, Privacy & Brands responsible for managing a global team of legal subject matter experts in the patent, brands, data privacy and cybersecurity areas for bp group.
KaRan is most energized when she can support and mentor young legal professionals, particularly young female patent attorneys. KaRan serves on the board of directors of the Intellectual Property Owners (IPO) Association and acts as the board liaison to the Women in IP Committee of IPO where she channels her passion for IP and supporting women in the IP industry. She is also active on the board of directors for the IPO Education Foundation. Increasing awareness and education around IP is an important goal of these organizations and one that she strongly supports.
Chad Wilson (B.S. '97)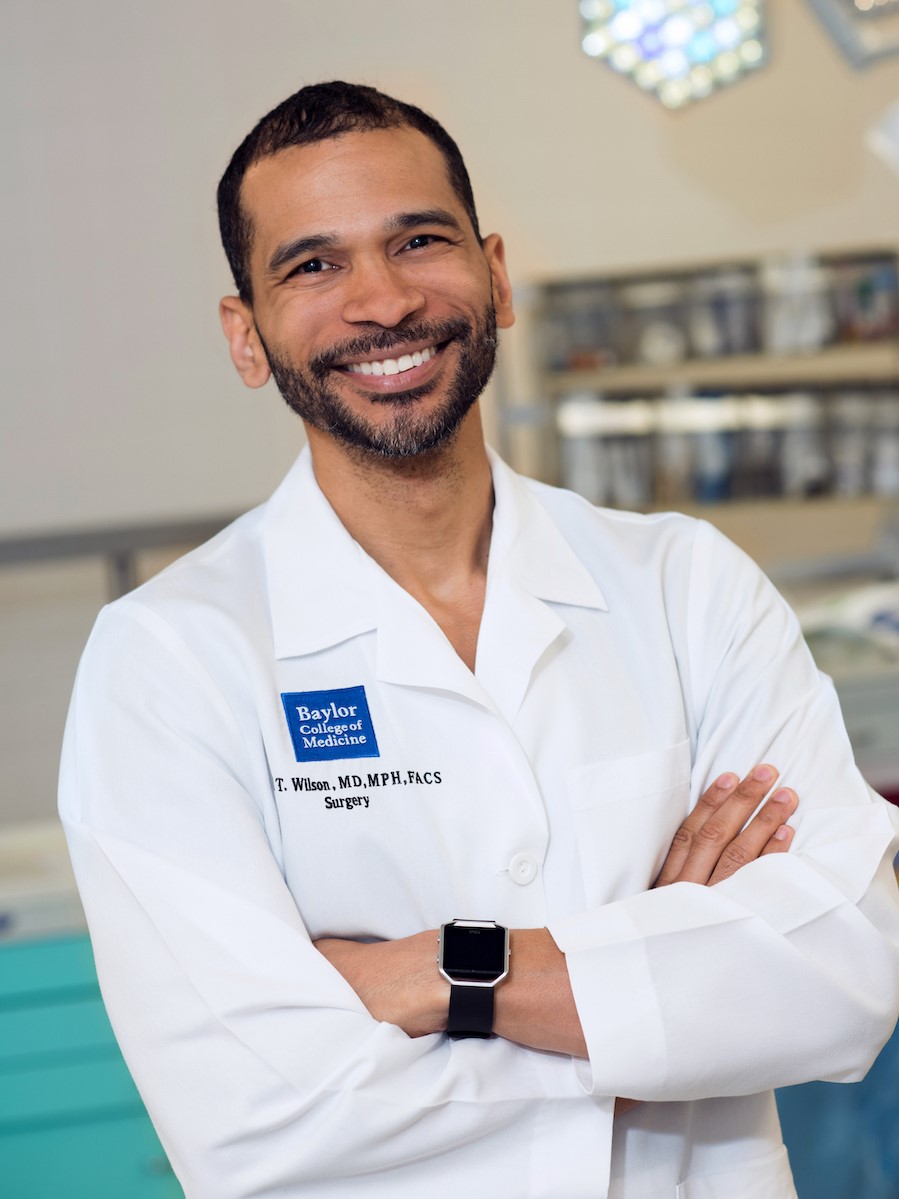 Dr. Chad T. Wilson is a native Houstonian and Associate Professor of Surgery at the Baylor College of Medicine, serving as the Trauma Medical Director of Ben Taub Hospital, a county hospital that is one of only two level 1 trauma centers in Houston.
Dr. Wilson earned a B.S. in Chemical Engineering at the University of Texas at Austin, graduating with Honors in 1997. Awarded the Exxon Technical Scholarship while at UT, he interned with Exxon for several summers (in Houston, Baytown, and New Orleans, LA), before applying to medical School. Dr. Wilson was also an active member and officer in the UT Austin chapter of the National Society of Black Engineers.
Dr. Wilson earned an M.D. from Johns Hopkins University School of Medicine in 2001. There he was president of the Johns Hopkins chapter of the Student National Medical Association and pursued training as a surgeon. From 2001-2008, Dr. Wilson completed a residency in general surgery at Massachusetts General Hospital, in Boston, MA. Dr. Wilson earned a M.P.H. from Dartmouth Medical School in Hanover, NH in 2006. Upon completing his residency in 2008, Dr. Wilson did a one-year fellowship in refugee medicine in Kijabe, Kenya where he performed more than 630 operative procedures.
Dr. Wilson returned to Massachusetts General Hospital in 2009 where he completed a two-year fellowship in Acute Care Surgery.
In 2011, Dr. Wilson joined the faculty at New York University School of Medicine where he primarily worked at Bellevue Hospital (the oldest county hospital in the country). Here Dr. Wilson became a Fellow in the American College of Surgeons, a member of the America Association for the Surgery of Trauma, and a member of the Society of Black Academic Surgeons.
In 2016, Dr. Wilson returned home to Houston to his current position working in the very same trauma hospital that his mother worked nights as a medical technologist in the blood bank during his youth, and next door to the hospital where he was born. Dr. Wilson is presently married to Anthanette "Toni" Wilson J.D. M.B.A, and is the proud father of Sierra and Michaela Wilson.
Glenn Wright (Ph.D. '92)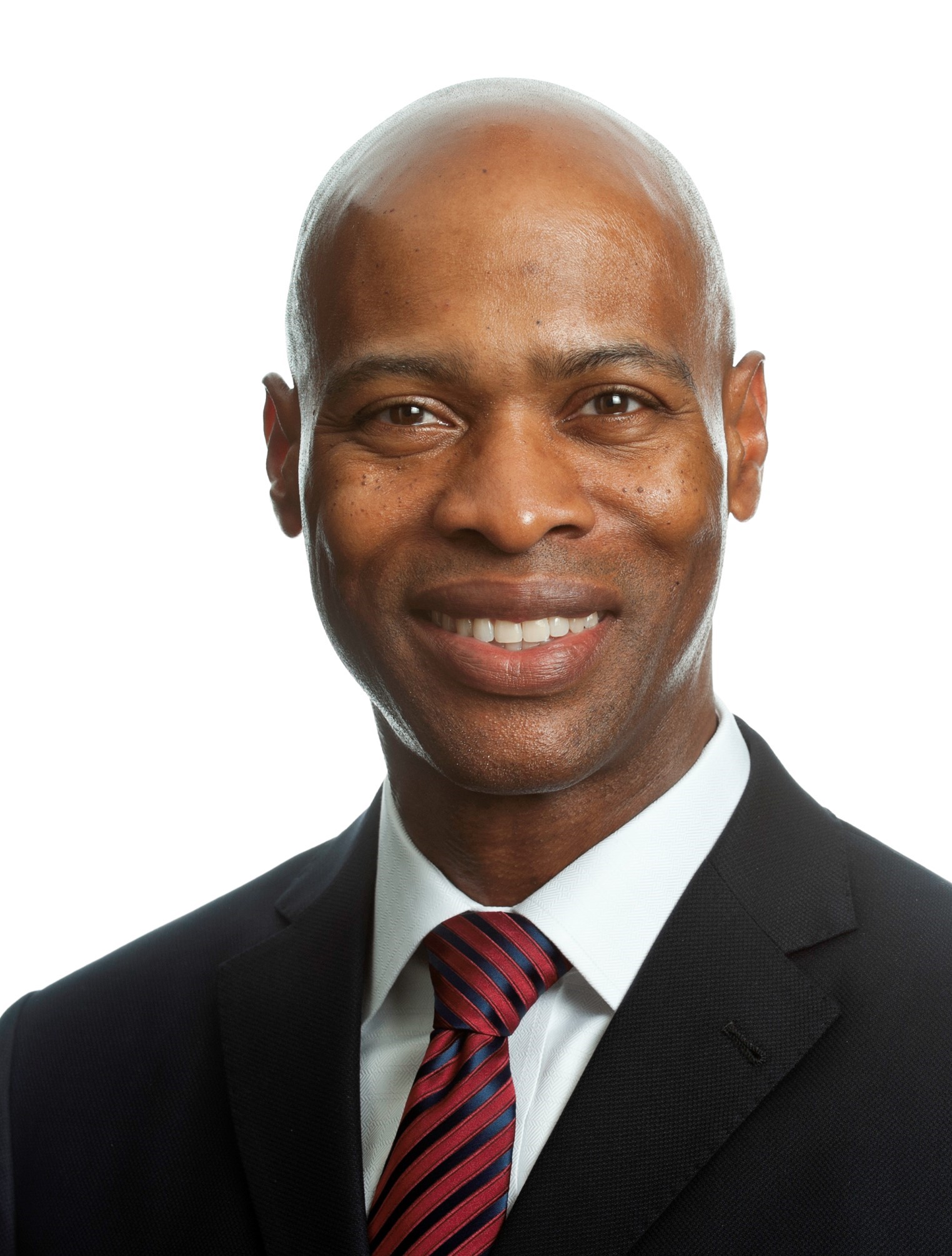 Glenn Wright is Vice President, Renewables and Energy Solutions, Americas, leading the Americas power business. He brings 30 years of experience in industrial and commodity markets to his current role. His background includes technology, mergers & acquisitions, trading, risk management and business development.
He started his career in 1992 as a Research Engineer for Royal Dutch Shell and became Strategy Manager for a Shell polymers business focused on fibers and engineering plastics. In 2000, Glenn joined Enron as a power and gas originator for industrial markets, later becoming Vice President for steel trading. In 2002, Glenn joined Enterprise Business Development, a company focused on early-stage seed funding of entrepreneurial ventures.
Glenn returned to Royal Dutch Shell in 2005 as General Manager of Portfolio Projects (M&A) for Downstream Businesses and later General Manager of Business Development for Lubricants. He joined Shell Energy North America in 2008 as a General Manager of trading and marketing, which later evolved into General Manager of power trading. In 2016 he became Vice President of Shell Energy Americas and President and CEO of Shell Energy North America.
Glenn holds a Bachelor of Science degree in chemical engineering from The Georgia Institute of Technology, an MBA and Ph.D. in chemical engineering from The University of Texas at Austin. Glenn lives in Houston, with his wife of 27 years, Carmen. They have two wonderful daughters, Taylor and Lauryn.