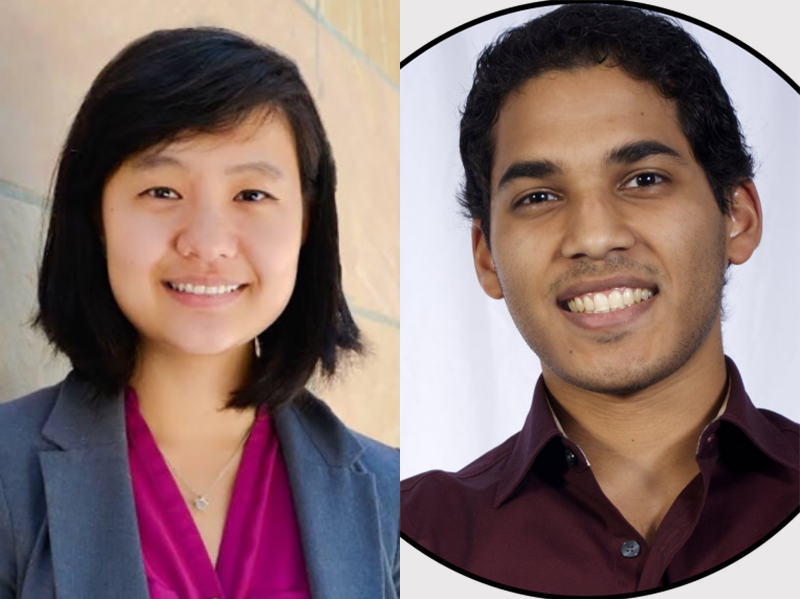 Beginning in January 2022, Wennie Wang will join as an assistant professor after completing her postdoctoral work at the University of Chicago in molecular engineering. Wennie earned her Ph.D. in computational materials from the University of California, Santa Barbara and her B.S. in materials science and engineering from the Massachusetts Institute of Technology. Her research interests include first-principles computational methods of transition metal extended systems to discover microscopic understanding of optical, electronic, and transport properties in energy sustainability technologies. She is focused on using advanced simulations to understand and predict properties of materials to improve energy and next-generation computational technologies.
In the 2023-24 academic year, Amaresh Sahu will join our faculty as an assistant professor after finishing his postdoctoral work in New York City. Amaresh completed his Ph.D. in chemical engineering from the University of California, Berkeley and his B.S. in chemical engineering from Princeton. His Ph.D. research focused on studying the dynamics of lipid bilayers in the cell, by developing theories and numerical methods. Going forward, he is interested in developing comprehensive models of neurons and the nervous system.
"We look forward to welcoming Wennie and Amaresh to the McKetta Department of Chemical Engineering at UT Austin and continuing our legacy of advancing the frontier of excellence in education and research, training students to address complex challenges to benefit society," says Delia Milliron, department chair.
To learn more about Wennie and Amaresh, you can visit their websites at: wenniewang.com and amaresh-sahu.github.io.