In recognition for her outstanding contributions to the advancement of nanoscale science and engineering in the field of chemical engineering, Delia Milliron has received the Nanoscale Science and Engineering 2023 NSEF Forum Award.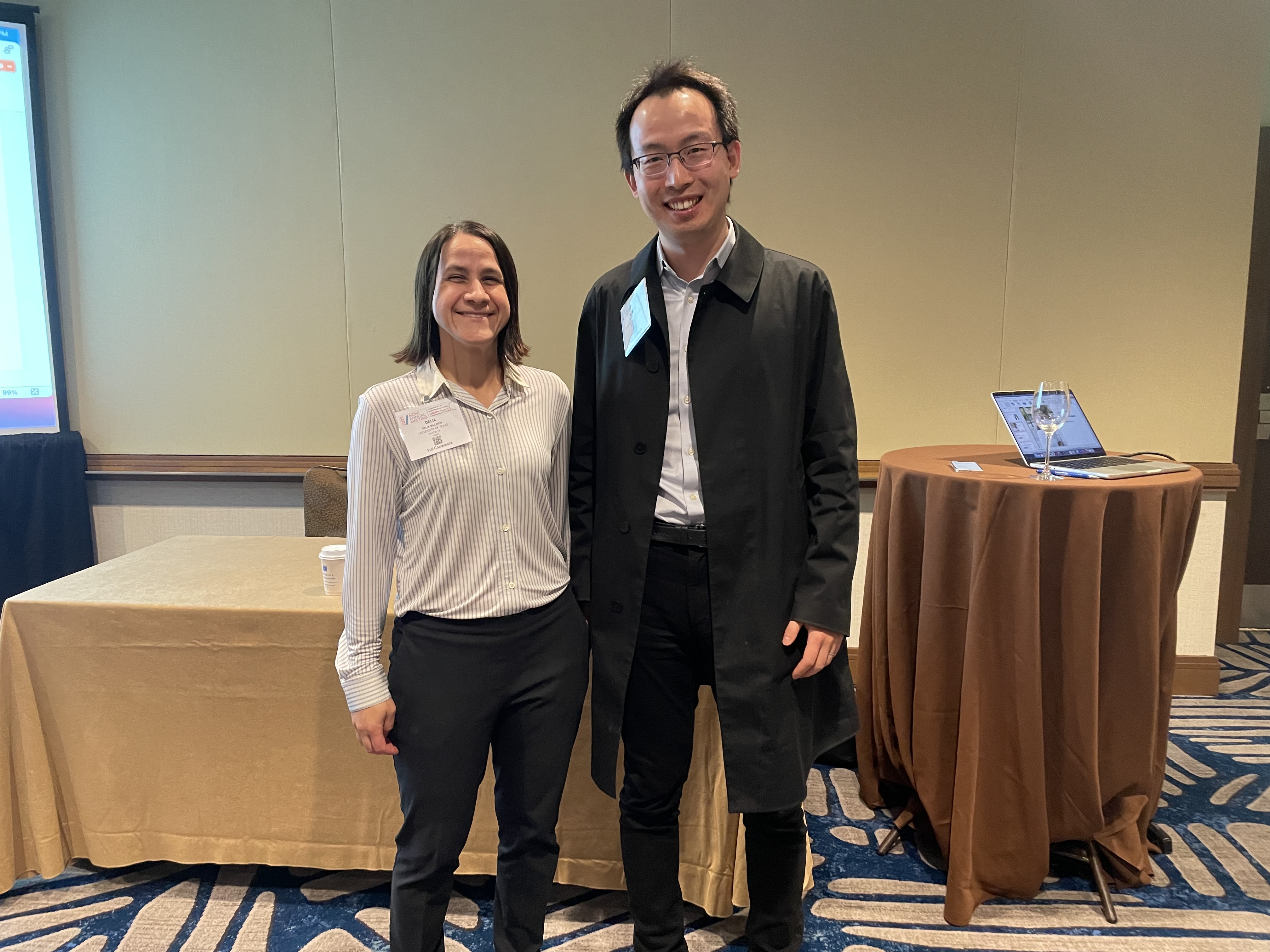 Award winners have demonstrated outstanding contributions in academic or industrial settings to the fields of nanoscience or nanotechnology, and are invited to participate in the NSEF Division Plenary at AIChE's annual meeting. She was also recognized at the NSEF reception in Orlando, Fl. Assistant Professor, University of Michigan, Albert Liu, pictured, chaired the event.
[Milliron's] accomplishments to date are outstanding and have been viewed as exceptional in earning this award.
Reg Rogers, NSEF Past Chair
Milliron presented "Making optical materials from metal oxide nanocrystals." Through monitoring the infrared absorption of ITO (indium tin oxide) and other metal oxide nanocrystals, the fabrication of smart windows that dynamically control solar heat gain and visible glare is possible. Ultimately, these nanocrystals have the potential to make solar cells and buildings more efficient, drive selective chemical reactions, harness solar energy, and more.
Milliron, the Ernest Cockrell, Sr. Chair #1 in engineering and department chair in chemical engineering, has recently been recognized with Materials Research Society's 2023 MRS Medal and was named a National Academy of Inventor's (NAI) 2023 Senior Member earlier this year.
Milliron joins two other Texas ChE faculty who have previously accepted this award:
2013 Nicholas Peppas (current faculty)
2011 Brian Korgel (current faculty)