The Publications Division of the American Chemical Society (ACS) has selected Professor Michael Baldea, the Henry Beckman Professor in the McKetta Department of Chemical Engineering at the University of Texas at Austin, as Editor-in-Chief of Industrial & Engineering Chemistry Research, a journal that has been at the forefront of chemical engineering research since its first publication in 1909.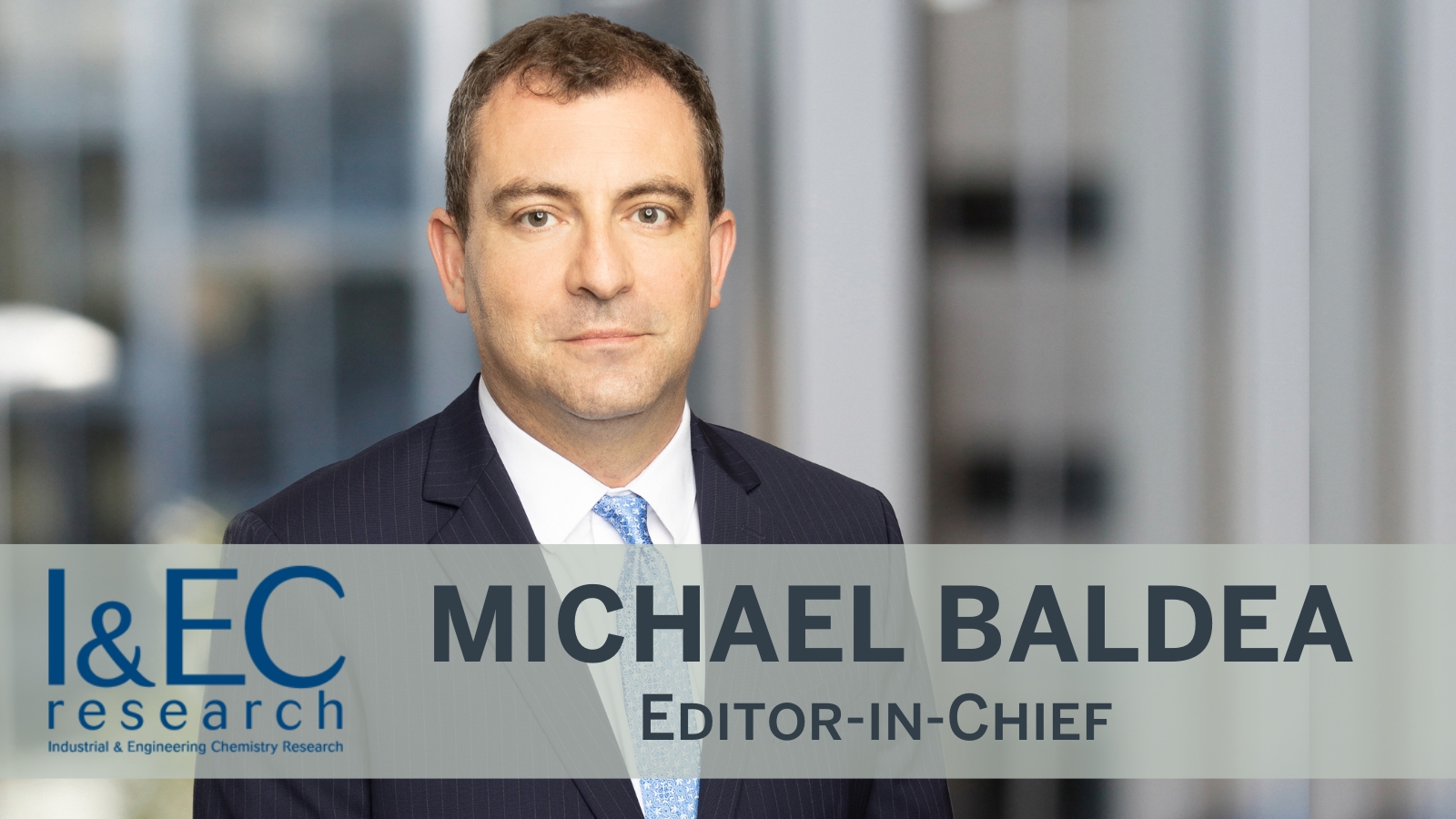 Industrial & Engineering Chemistry Research (I&ECR) is the largest and most influential source of trusted industrial and academic research in the broad fields of applied chemistry and chemical and biomolecular/biochemical engineering.
"The journal is in an excellent position to attract important contributions describing fundamental and applied research that addresses the daunting challenges facing the world, and to continue increasing its impact," said Professor Baldea.
Professor Baldea will take on this role at the beginning of 2024 following the departure of current Editor-in-Chief Phillip E. Savage, who has led the journal since 2014. Savage replaced Professor Emeritus Don Paul who was I&ECR Editor-in-Chief between 1986 and 2013. Baldea has served as Executive Editor for Industrial & Engineering Chemistry Research since July 2021 and as Associate Editor since January 2021. He also served as a member of the Editorial Advisory Board for the journal from 2018 to 2020 and was recognized as a member of the journal's 2017 Class of Influential Researchers.
His research expertise is in multi-scale modeling, simulation, optimization and control of nonlinear systems, with applications in process and energy systems engineering, with current research focusing on integrated process and material design, process electrification, advanced manufacturing, and supply chain optimization.
We're delighted to have Professor Baldea as the next Editor-in-Chief of Industrial & Engineering Chemistry Research with his stellar record of leadership at the journal as its Executive Editor,
Sarah Tegen, Ph.D., ACS Publications Senior Vice President and Chief Publishing Officer
Baldea is a core faculty member in the Oden Institute for Computational Engineering and Sciences at the University of Texas at Austin, which fosters high-impact, interdisciplinary collaborations and advances graduate education in the field of computational science and engineering. Baldea also serves as Chief Technology Officer of Electrified Processes for Industry without Carbon (EPIXC) Institute, a research alliance made up of nine universities, three national labs and 37 companies who are tackling one of the biggest hurdles to decarbonizing manufacturing: carbon dioxide emissions from generating process heat.
Baldea earned his Diploma in Chemical Engineering and Master of Science in Interface Process Engineering from Babes-Bolyai University, Cluj-Napoca, Romania, and his Ph.D. in Chemical Engineering from University of Minnesota, Twin Cities, USA.