The Energy Institute at The University of Texas at Austin and four of the globe's largest energy companies have launched a new membership program to advance science and create opportunities for energy community members and students.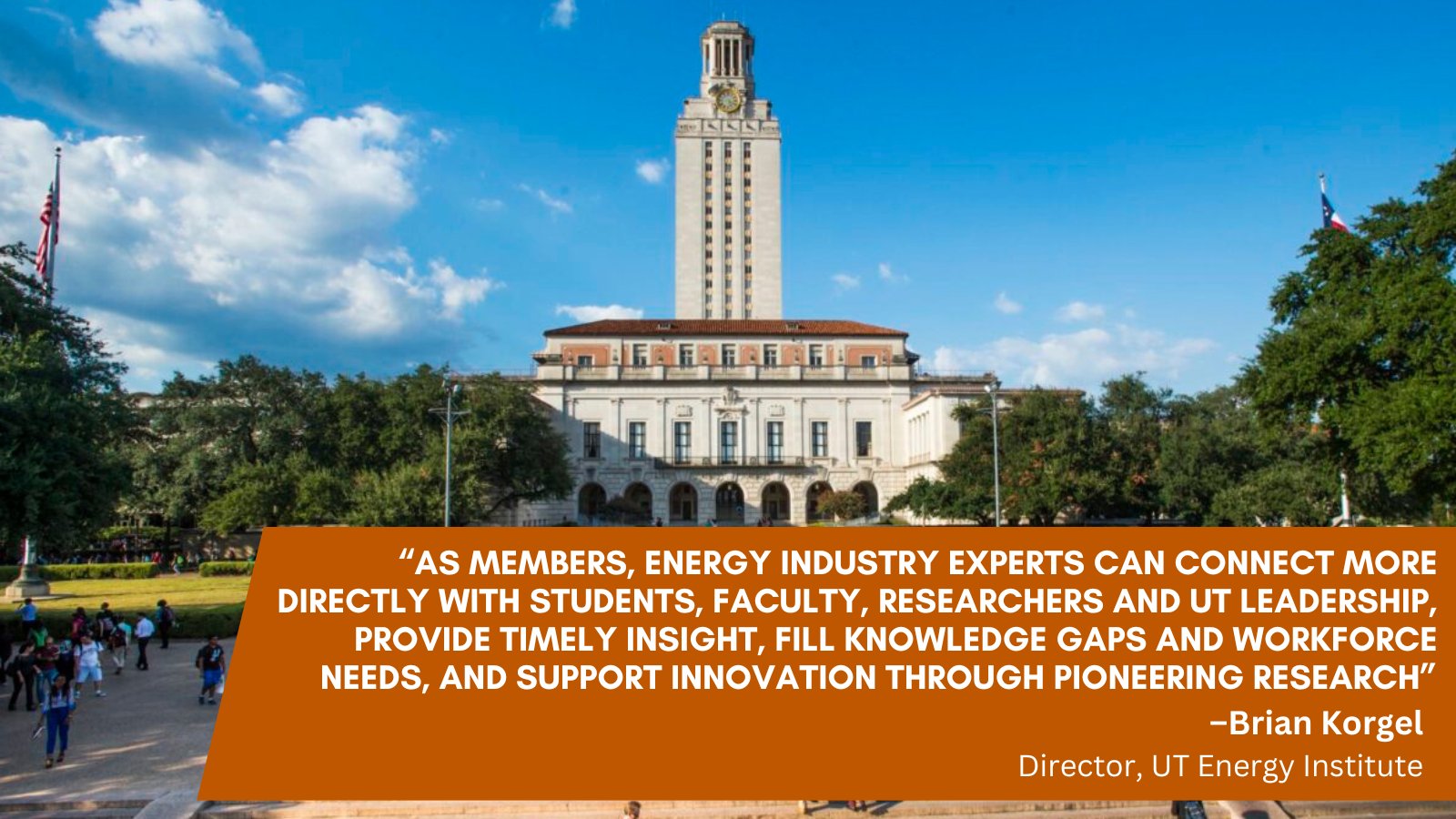 Chevron, Shell and longtime institute supporters ExxonMobil and ConocoPhillips are partnering with the UT Energy Institute, led by Director Brian Korgel, Rashid Engineering Regents Chair Professor in the McKetta Department of Chemical Engineering, to fund research in clean hydrogen; carbon capture, utilization and storage; environmental monitoring; circular economy; and e-mobility.
"Leading the world in energy innovation, environmental research and energy policy development are key university priorities as we leverage our unmatched depth and breadth of energy expertise in continued service to Texas and the world," said UT Austin President Jay Hartzell. "This partnership will strengthen our ability to help solve some of the world's most urgent challenges, while also creating high-impact career and research opportunities for our undergraduate and graduate students."
Countries across the globe are investing tens of billions of dollars pursuing answers to the most pressing energy challenges, including net zero power sector emission goals. In the United States, the Bipartisan Infrastructure Law includes $8 billion for developing clean hydrogen hubs across the country.
"This program allows the energy community to engage strategically with UT and help identify and then fund critical areas of research interest," said Korgel. "As members, energy industry experts can connect more directly with students, faculty, researchers and UT leadership, provide timely insight, fill knowledge gaps and workforce needs, and support innovation through pioneering research."
Environmental and energy industry problems are complex. They can have cascading effects on all aspects of life, with implications for everything from transportation and the electric grid, to the price of fuel, life-improving technologies, and goods and services. The solutions require deep, cross-sectoral collaboration that considers the push and pull of these often competing interests. The Energy Institute is a platform that brings together and leverages experts from multiple disciplines across campus and provides an enhanced, 360-degree view of energy understanding. The organization will host an energy symposium speaker series, UT's Energy Week, a graduate portfolio program in energy studies, and an energy fellows program.
To learn more from the executives of Chevron, ConocoPhillips, ExxonMobil and Shell about their involvement in the program, or for information on how your company may get involved, please visit the UT Energy Institute.